Find out how to eliminate your client's pain by just sending an invoice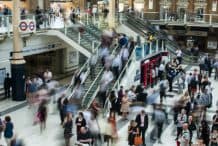 Let's face it none of us like to get bills let alone opening up mail that has an invoice in it from our wonderful vendors.   Yes our vendors do a good job on servings us so that we can serve our clients and yes they have their own families to support as well. However, how can we get our own customers excited on receiving an invoice from us and not just avoiding us?
Here is a quick tip on how you can get your clients excited on receiving an invoice from you. Everyone loves to get gifts especially if they are free and especially if it is $1 scratch-off lottery ticket. Just think of the possibilities of getting another gift of winning.